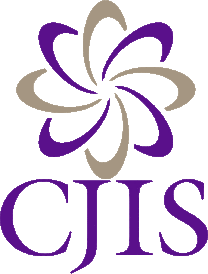 2017 - Volume 6 Open Issue: Scholarship Across the University

| | | |
| --- | --- | --- |
| |     | Individual articles can be accessed below. The full volume of the journal is available at the following link: |


This article explores, through interdisciplinarity, how American suffragists perceived the nature of citizenship by analyzing two categories of suffrage argumentation. This is a timely research topic in American Women's history for two reasons. First, current political engagement in American politics is still rife with positive and negative essentialism. Often women feel required to participate in the two-party system, and women are treated as a voting bloc and not as individuals. Second, women continue to be underrepresented in the study of American history. An undergraduate history student will often reach upper-division classes before being introduced to suffragists beyond Elizabeth Cady Stanton and Susan B. Anthony, and rarely within an undergraduate history program will students be introduced to the differences within the American Woman Suffrage movement. As is often the case with "outside" political movements, the movement is portrayed as monolithic. The aim of this article is to show a multidimensional living, breathing movement whose sharp differences among women helped and hindered the fight for suffrage.



This qualitative study explores college students' self-perceptions of religiosity and spirituality's influence in their romantic relationships. A total of 691 students participated in the qualitative survey, which asked respondents to explain how religious or spiritual beliefs affect the initiation, maintenance, and termination of relationships with romantic partners. Thematic analysis results indicate that religiosity and spirituality affect relational communication in significant ways. Fourteen themes emerged, including compatibility assessment, initial boundary setting, religious activities, living out positive communication ethics, prayer or meditation and spiritual practice, ongoing relational assessment, conflict management, reading religious or spiritual materials, talking about religious or spiritual topics, seeking religious or spiritual guidance, trusting in God or a Higher Power, and ending the relationship. Two other themes of "no influence" and "unsure" suggest that people who self-identity as religious and/or spiritual don't think these values factor into their relationships. Results also reveal that although many participants conceptualize spirituality and religiosity similarly in these relationships, there are some differences in the responses that do emerge. The findings of this study affirm prior research that emerging adults negotiate intimate boundaries and compatibility through religious and spiritual values and measure relational experiences with religious or spiritual beliefs. The findings also provide a starting place for better understanding the great variety of religious/spiritual expressions in the context of romantic relationships.

 



This article serves to review and explain the content within the Strategies for New Teachers WordPress Website (strategiesforteachers.wordpress.com). The web site was created from research collected through interviews and secondary journal article sources. The secondary sources are theories and studies relevant to the college-level classroom and the need for effective instruction in multicultural classrooms. The overall project focuses on collectively presenting instructional material to aid newer teachers in promoting the most positive learning environment for international students in introductory composition classes. This article will discuss the possible implications of the interview and results of the study and how they are supported by the theories to show the demand for additional training for new teachers.


Eugen Rosenstock-Huessy (1888–1973) is the most inventive Christian philosopher of whom you have likely never heard. Born in Berlin to a successful Jewish banker, the Rosenstock family observed Christian holidays like many German Jews of the day; such observance was more cultural than religious, though he fully converted to the Christian faith in his teens, which shaped his work profoundly for the remainder of his life. His best-known work is the World War I frontline exchange of letters with Franz Rosenzweig originally published in 1916 (Rosenstock-Huessy, 1971). Characteristic of Rosenstock-Huessy's style were many pithy, pregnant assertions scattered throughout sometimes dense passages (reminiscent of those often found in Nietzsche and, to a lesser extent, Wittgenstein). In his fine but rather brief introduction to Rosenstock-Huessy's thought, George Allen Morgan assembled scores of such aphorisms (1987, pp. 79–111). Among the most salient of Rosenstock-Huessy's insights is Das Kreuz der Wirklichkeit, the Cross of Reality. In what follows I will highlight the essential features of this insight (with painful brevity) and discuss the Christian practices of proclamation and the celebration of the Eucharist in its light.



---