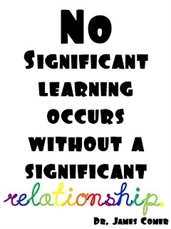 Hi Julie,
Thank you for reading my post and replying.The issues that you mention are typical for post-high school students.However, this can also tie into your area a bit in terms psychology, learning, and self-esteem.
From a pure performance standpoint, the errors you mention are common for all ELL students when it comes to writing.The progression of performance goes like this:first, they speak, next comes reading, and finally writing.Therefore, at the college students who are ELL are difficult to identify.They may speak English well and seem to master content that requires reading.But, when it comes to writing, there nuances in languages that make translating words far more difficult.Using a program like Grammarly can help with minor corrections.However, this doesn't help in translating words from one language to another.There are programs out there that do that.Microsoft Word has one build in.But, these online programs do have their problems in translating.In short, no program can get a translation perfect from word-to-word.
This can lead to frustration for the student, and reduce their self-esteem, impacting their performance.As their frustration grows, their performance in classes suffers.This is where the psychology of learning has an impact.I had participated in training years ago about learning and the brain, and much of what the presenter taught discusses that importance.In short, by building a positive rapport with a student, positive neurons will fire, building a positive feeling.This makes learning far more successful versus an environment that produces negative neurons.If the student only sees their professor in a negative light, it will have a negative impact on their progress.You mention offering to meet with a student to discuss this, and not having much success.My suggestion is to find an opportunity to work with the student on anything possible to build rapport.By building this rapport, you are working towards an opportunity to tackle the bigger issue, difficulties with the student's writing.The ELL teachers I knew when I worked in public schools excelled in this area.Many times, I would hear them refer to the teacher as "Mom", as they saw the teacher as a parental figure, one who is trying to help them, and is their authority figure.That's why the relationship piece is so important.I hope this helps, and best wishes to you in your classes.