The goal of the KMRC is to advance and promote the scholarship and scholarly culture at GCU, by offering an avenue for faculty, staff, students across all colleges, and scholars in the larger academic community outside of Grand Canyon University to share their research in a supportive environment.
Each year, we have received an increasing number of applications and an exciting array of topics. The presentations received throughout the years showcase research at different levels in the process. Some topics highlight new methods in study, others explore novel propositions and empirical contributions and directions that cover a broad set of disciplines and frameworks.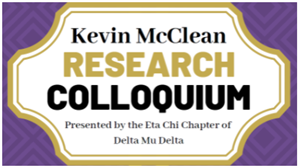 Faculty, students, and staff interested in presenting their research please indicate by clicking here.